We did a webinar with Hugh Hitchcock a couple of days ago for his latest product Tapvidz, which is a video marketing suite that once set up will start working for you 24 hours a day, 7 days a week, 365 days a year – building your traffic and rankings.
Tapvidz is a web application that automates video syndication.
Video Marketing is a great way to drive massive traffic and if done right you can rank the same video for multiple keywords, minimizing the work needing done and reaping the benefits long term generating sales, leads and optins  on auto pilot.
Just on YouTube alone there are 60 hours of video uploaded every minute. That's one full hour of video uploaded to YouTube every second!

The benefits of a good video marketing system can be enormous, as YouTube is one of the best places to be seen with Over 800 million unique users each month and Over 3 billion hours of video are watched each month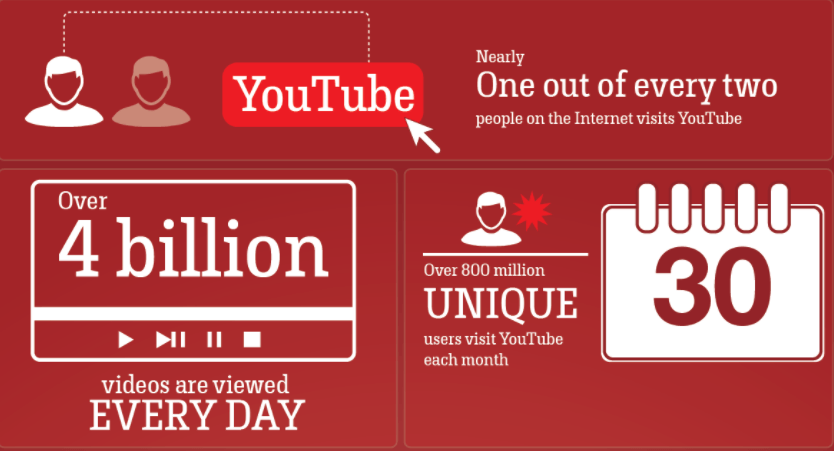 The problem is that the work involved is either not easily done unless automated… Or even worse, its often taught in a way that's over complicated, expensive and risky while sending you down the wrong path expecting results that are often short lived, or just part of a loophole that may work for a while before your rankings drop off or your websites get penalized.
As always we need to start with quality content, because no matter how good any ranking system is, you will drop rankings if people start bouncing off your content fast. In this case that means that you need a quality video that has high retention naturally by being compelling enough to have the viewer watch most if not all of the video.
So what do we do when we have a quality video?
This is where Tapvidz can take care of the heavy lifting for you by following a simple to set up system for automation.
Step 1 – Upload Your Video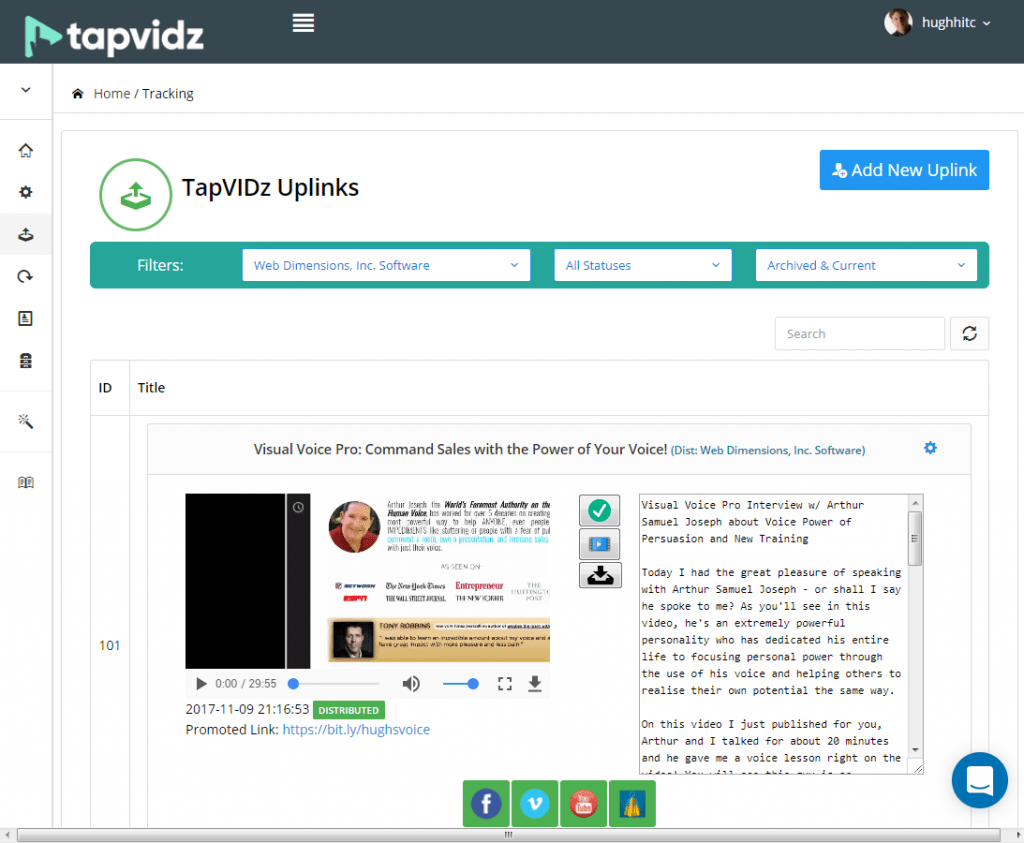 Upload Your Video Once With Your Pre-formatted Text, Links And Tags
Auto-shares To Youtube, Vimeo, Dailymotion, Facebook Accts & Fanpages, Flickr
Second Tier Shares To Social Accts, Indexers & Syndication Networks
PLUS Facebook, Twitter, Instagram, LinkedIn And Pinterest Shares
Distribute Your Respective Videos To Multiple Profiles Or Niches
Unlimited Campaigns – Literally Market To Any Business Sector
---
Step 2 – Reload Your Video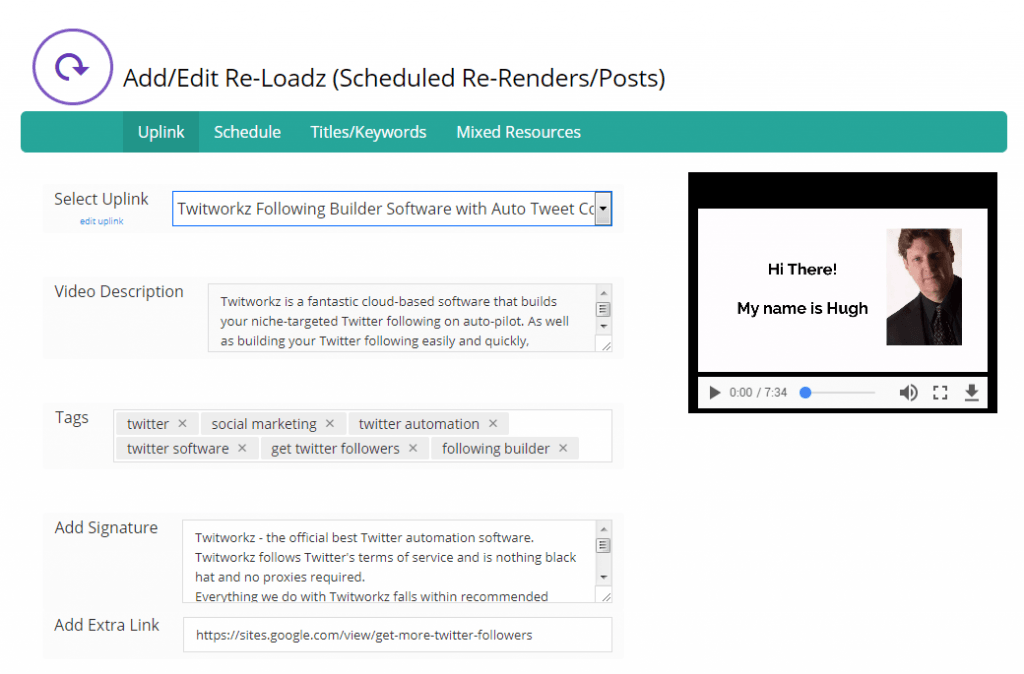 Builds on the Uplinks section
Creates new videos from your existing videos on a loose schedule
Mixes additional content into your videos to keep them different and interesting
(while not diluting the original message)
Queues each new re-loaded video for distribution
Uploads & syndicates each video automatically just like UpLink including 2nd/3rd tier shares
Embeds your video shares to blogs if you have the optional Blogworkz software
RelOADz Title-ing Tool Helps Your Multiple Videos Rank for Multiple Keywords
Does this whole process on a "humanized" schedule that you choose –
Simultaneously run multiple campaigns in multiple niches – on auto-pilot.
---
Step 3 – Schedule The Reposting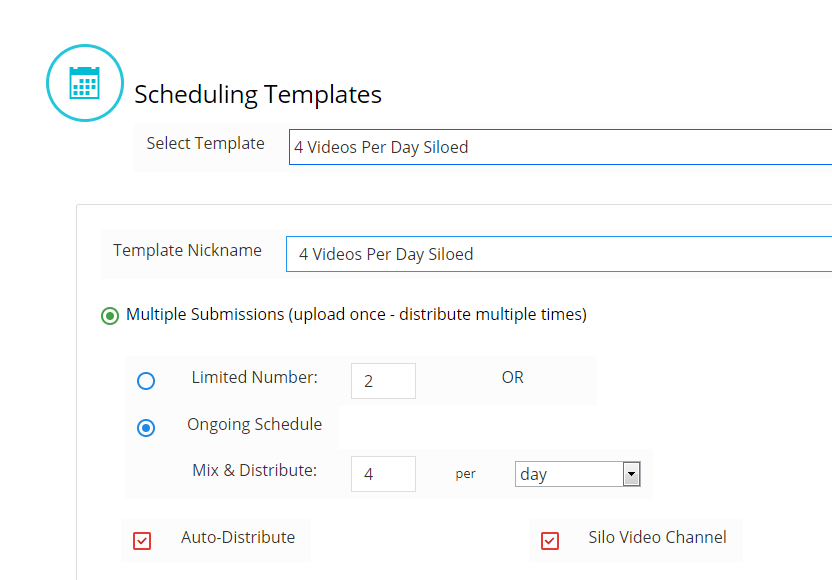 ReLOADz automates the task of remixing your original video with new, fresh content of your choice —
It'll render a new re-mixed version of your video periodically, based on a loose schedule that you set up… and then will post and syndicate that remixed video to your pre-defined distribution channels and syndication links after rendering it.
Each ReLOADz campaign can be easily set up with a keyword strategy — so you can literally dominate your niche in video search and even web search if done correctly.
So for example you can set a ReLOADz to grab your video and post 8 re-mixed videos of it per day all with different titles and text and different intro and outro clips and even a custom thumbnail.
Or create and post 4 new videos, each with a different keyword, then stop.
Or perhaps 6 videos per week on an ongoing basis or 1 video a month on auto-pilot —
You can easily set up any kind of schedule with just a few clicks.
---
Step 4 – Upload Your Video To Your Blogs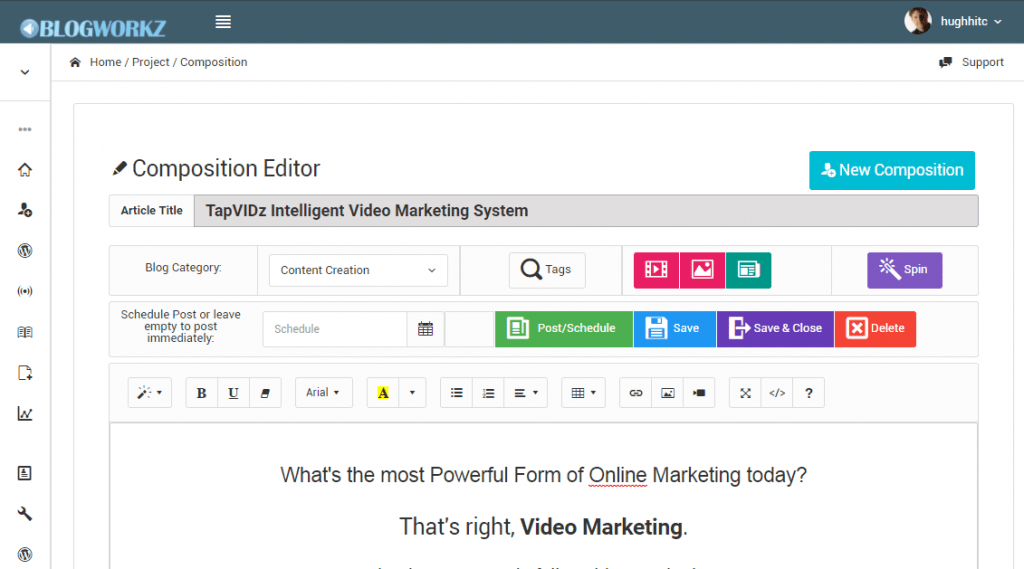 And with the optional Blogworkz module, your video posts will be automatically posted and embedded into your blogs as well.
---
Watch The Demo Of Tapvidz Automation System
(Webinar Replay)
Turn Even Your Deadest Websites from Ghost Towns into Traffic City with Anthony Hayes from Henry Moore on Vimeo.
The great news is that i managed to get a better deal for you than what was offered on the webinar originally, which was access to the complete Tapvidz system.
…Instead i worked out an exclusive deal for you and Hugh has agreed to offer unlimited access to all of his marketing tools including Twitworkz, which a really good Twitter marketing software, plus regular strategy training for a low monthly price of just $97.00 per month
Why Join Hugh's Software Membership?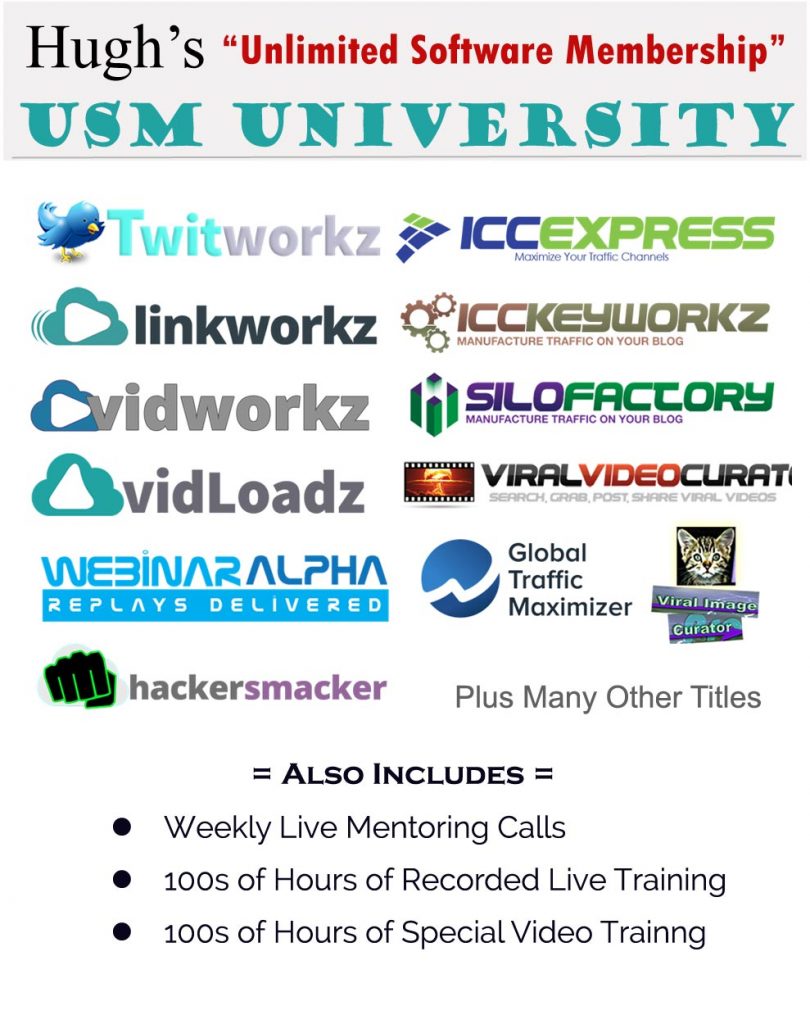 Receive all Web Dimensions software in Developer licensing, weekly live coaching calls, hours of archived recorded training, exclusive Facebook group and much more
Includes New TapVIDz Family of Tools and all our software including all the cloud-based and Adobe Air-based tools – You have Full Developer Licenses
Get Help With getting your Campaigns Started
Watch your bottom line grow as you implement our strategies.
Learn the Software from the "Architect"
Gain Valuable Marketing Insights – "Secret" Stuff 🙂
Enjoy Continuous Support and Help on Any Topic
Weekly Live Meetings with a Dedicated Mentor
Did I Say Tons of Cool, Valuable Software tools?!
Click Here To Access All Of Hugh's Tools