OMG Recommended Konker Gig For $0.63 (90% Off With Automated Web App)
Today we are going to look at an SEO Case Study i did last night using a web app that replicates a hugely popular gig on the konker.io SEO task outsourcing site.
We all love gig sites and i have to admit to feeling some sort of retail therapy when ordering tasks getting done by people who appear to know what they are doing, especially when its low cost.
So i got chatting with Luke Kubow who has been running one of the most popular and most successful SEO gigs on Konker.io, and discovered that Luke has created a web app called "MY IM Place Syndicator" to automate the exact service that sells at $5.00 and works out at just 63 cents per campaign AND takes just 30 seconds to set up and publish a campaign.
I got Luke onto a call with me which we recorded in Goto Webinar and i asked him to do a quick demo using one of my YouTube videos and we agreed that we would use it as an SEO case study for my promo.
That was less than 24 hours ago and here are the case study results…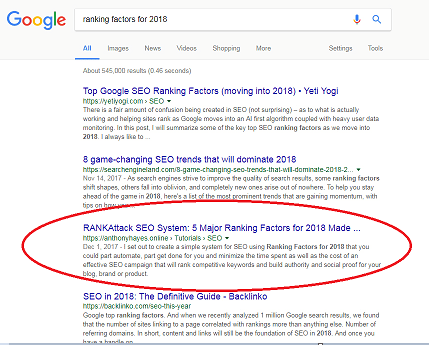 Very Cool Huh?
Here Are The Main Things To Note…
It took just 30 seconds to set up the campaign.
Everything is automated in the background using tiered linking.
We hit page 1 really fast and there are some serious authority sites on page 1, we are in very good company!
The Blog Post That Is Linked To From YouTube Video Description Is Ranking
This strategy has also been recommended by the OMG SEO guys for the konker gig
Watch the SEO Case Study 30 Second Set Up In This Video
So lets take a look at whats actually happening in the background
This is taken from Luke's Gig description on Konker
+ Embed on 1 PBN (self-hosted website) with DA 24
+ 50+ web 2.0 video embeds (WordPress.com, Tumblr, Blogger)
+ 12+ Facebook shares on fanpages
+ 11+ Tweets, including embeds on Twitter
+ 45 social bookmarks pointed to the embeds
+ Report – list of the blogs where your video will be posted
Some of the properties create tiers; for example social signals point to the web 2.0s, and some of the web 2.0s point to another web 2.0s, and web 2.0s point to the PBN, and there's no any regular pattern so you get more link juice in a safe way.
Here is a Mind Map Of The Whole Tiered Linking Automation Happening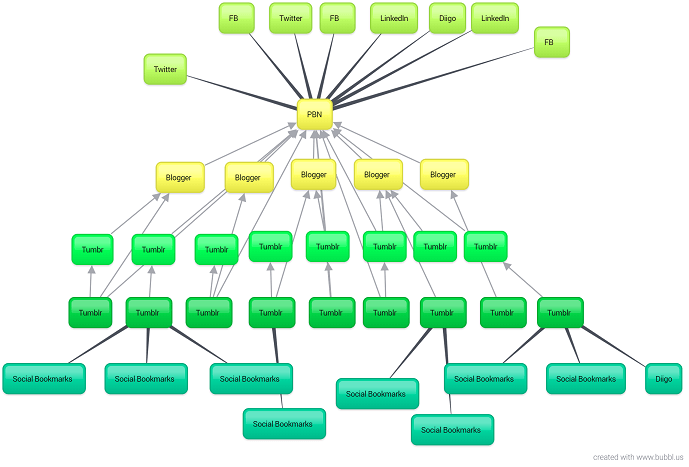 All of this is happening in the background from just 30 seconds work on the front end by You!
The PBN is linking to where you want but as we have shown in the case study, adding one link in a YouTube video description is good enough to rank your web page and its 100% safe this way too!
So let's get to the costs and what you get…
This is a monthly recurring membership and costs just $19.99 per month, this is worth every penny in my opinion as we can use this in multiple ways for multiple strategies. If you do client SEO then its something that you can bank big profits from too!
You can post one campaign per day, as Luke mentions in the video this is to stop spamming his network and i agree that this is the best option to maintain the power and integrity of the system.
My IM Place Syndicator Review
My IM Place Syndicator Is a great web app that automates one of the most popular SEO gigs on Konker
Pro's:
Costs Just 63 Cents Per Campaign
Takes Just 30 Seconds Work Per Campaign
Plenty Ranking Proof
Lots of Customer Proof
Recommended By OMG Guys Regularly
Cons:
Monthly Recurring (But Worth Every Penny!)
---
PLEASE NOTE THAT WHEN I DO BONUSES FOR LAUNCH PROMOTIONS, THESE BONUSES ARE ONLY AVAILABLE DURING THE LAUNCH PERIOD.
THE REASON FOR THIS IS, SO THAT I CAN WIN AFFILIATE COMPETITIONS. THEREFORE, I GIVE HIGH VALUE BONUSES. BUT THESE BONUSES ARE NO LONGER AVAILABLE AFTER A LAUNCH HAS FINISHED OR WHEN THE COUNTDOWN TIMER ENDS.