Learn How To Use RSS Feed SEO Strategies With One Time Set UP
Recently we started a fun project by adding an additional WordPress folder to the domain for ask me anything type of short posts so that i could provide short tutorials without needing to do long form content on the main blog like this one here, but today's post about RSS Feed SEO needs a longer post and in this SEO tutorials i will show you step by step how to drive thousands of links every time you post some new content with just one time set up.
So this will be a step by step tutorials but you have to watch the videos and under the videos i will add steps in bullet points for quick guides.
Lets first take a look at what we need to achieve in the Social Synd Alpha Tool for advanced RSS feed SEO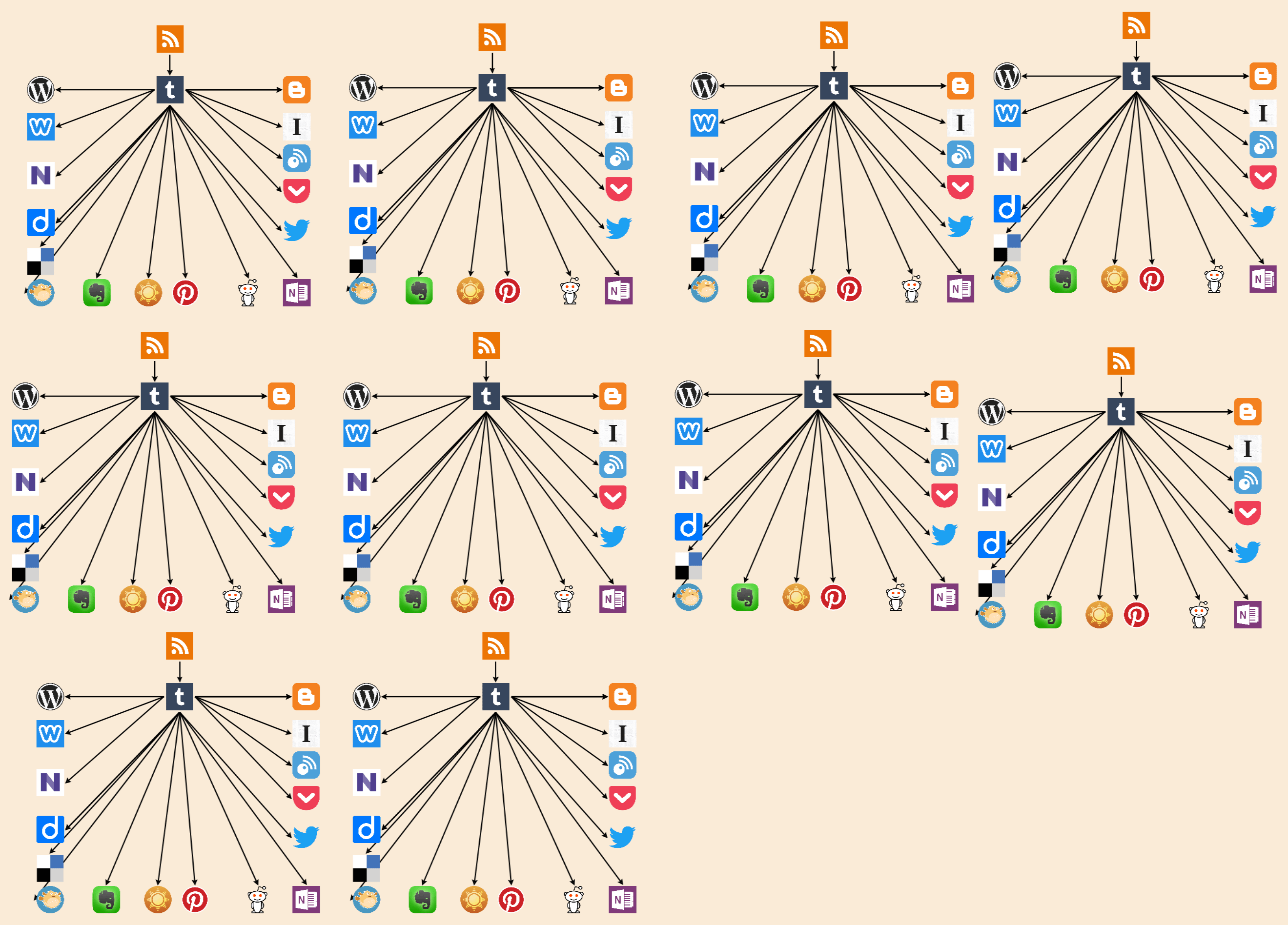 In Social Synd Alpha we can do some very complicated stuff but keep it is actually very simple to create and takes about 20 minutes the first time to complete the whole process.
In this instance i start by creating the first ring and then cloning it to make 10 rings in total…Simple stuff!
This part takes about ten minutes as you need to specify the ingredients for each applet we will create in IFTTT.
Of course if you are familiar with the tool you will know too that we have automated account creation for up to 20 sites we can work with within ifttt.com and Social Synd Alpha will also activate the accounts we create in the ifttt.com account that the software creates within each profile.
Pretty Cool Stuff Huh?
It is! -But you NEED to watch the two videos below
---
Subscribe To Unlock The Step By Step IFTTT SEO Cheat Sheet
A PDF Copy Will Be Sent By Email
[et_bloom_locked optin_id="optin_2″]
Part One Video Steps – The Synd Map Drag & Drop Editor
Create 15 Profiles With the Bulk Account Creator
Run "Reset failed Accounts" for all profiles after it is finished to retry any failed accounts
Click on mix accounts after that and as we created extra profiles we should have enough to give us 10 sets of full profiles when the software starts creating the syndication applets within IFTTT
Go To Synd Map Editor and create the first ring with the drag and drop editor (as i have done in the screenshot above) and click on the arrows to edit the ingredients for each applet.
 When you have completed the first ring (Make sure you save the diagram on your hard drive and name it – Tumblr Powerfeed Basic I tier)
Then copy and paste it back into the editor until you have ten rings (if you are not sure how then watch the video)
Ok now we have 10 rings and we need to right click on each ring and assigning a group to each one starting from one to ten until all ten have completed and you have assigned ten groups in total
Now we need to add our expired tumblr account that you can buy on fiverr or konker with high seo metrics and existing backlinks, to do that go back into the account creator and the first 10 profiles double click on tumblr and it will open up existing user name and password, simply change these to your expired tumblr account user and pass a click "fetch blogs" and choose the expired tumblr account that you have recreated
Make sure you use the SAME tumblr account for all ten profiles
Make sure you save the diagram on your hard drive and name it – Tumblr Powerfeed 10x
Click on "Create synd map" button on the top menu bar within the synd maps editor and if you have missed any ingredients it will prompt you to fill these in before it will let you save. If it lets you save immediately give it the same name Tumblr Powerfeed 10x.
This will now always be available in your Synd Mapper tab for when you want to create this strategy for any other rss feed in future.
Part Two Video Steps – The Synd Mapper (IFTTT Bulk Applet Creator Tool)
Click on synd maps field and find your new map "Tumblr Powerfeed 10x"
The software will notifiy you that you need ten accounts and ten RSS feeds to use this
Choose the first ten account and in the rss tab add ONE rss url (this will be used repeatedly for all ten rings)
Checkbox the "Ignore applets with unregistered accounts" option
Click Start Creating Recipes
Download the Tumblr 10 x RSS Feed SEO Strategy Steps PDF Here
[/et_bloom_locked]
Quick Social Synd Alpha IFTTT SEO Automation Tips:
Do the same for Blogger, WordPress and Weebly, remembering that each ring will create 160 links and we have ten for each site giving 10 x 160 x 4 which equals 6,400 tiered links created automatically every time you do your normal blog posts in future – BUT this is actually only creating 4 (FOUR) first tier links protecting your money site!
Always run the links monitor tool to make sure we can get as many links from posted content on each of these accounts indexed and pinged
Always run the RSS advanced tool to mash up all the rss feeds into one feed which it will automatically post into feedburner and then will 14 create short urls from the feedburner rss feed and post that to indexers and pingers too.
Run some Vid Attack Alpha to get "High CTR Clicks" from SERPS and high retention video views at the same time. When doing this make sure the video has one link in description to your new blog post and it will increase the rankings of the blog post.
You Can Get Social Synd Alpha Here