Think The Unthinkable...Non Stop Traffic Starts In Just 3 Minutes!...
"Set it & Forget it"... Traffic Campaigns That Run Forever... 100% Automated and Hands Free
GET Targeted Traffic from Social Sites (100% Automated)
Share Quality Content That People Love and Become the Authority
Add Call to Actions and Links for Instant Monetization
Get Going In As Little As 3 Minutes (It Really Is That Easy!)
Works With 3 Of The Largest Social Sites (Facebook, Twitter & Instagram)
What Customers are Saying About Social Traffic Jacker
"I have been using this tool & traffic system for a few weeks now and love the ability to post to facebook groups this way, is worth the price of admission, just for that alone. some of these groups are MASSIVE and very active which puts MY posts in front of about half a million eyeballs very rapidly. Remember, each Facebook profile can join up to 4000 groups! Even the small groups can be extremely valuable for a high ticket sales commission, plus my retargeting audience is growing rapidly"
Morgan Martin
Customer
All i can say is WOW i have known Tony from when he began Developing softwares and believe me when i say, when he Launches one I never miss Out, i know its cutting edge..But when I saw Social Traffic Jacker I knew it was entirely a different Animal Completely! I Mean to say Traffic is what its all about in the end, no matter how Great the Content, or how optimised Your site, no traffic still Equals No Money and Social Traffic Jacker is the be all and end all Solution for Traffic on Autopilot!
Gary Affron
Autobot Softwares
As a developer of products myself, I understand the beauty of a product that 1. Is designed for the user 2. Has a great a great support system and 3. Actually does what it supposed to do. Social Traffic Jacker gets a Passing grade on all three points. Tony and Mark have been working tirelessly on this and the Skype group is so active at times it sounds like a machine gun. We all need TRAFFIC. Social Traffic Jacker definitely gets an A+ from me. I develop tools and I love this one.
Patrick Tuttle
Customer & Product Developer
Ok, So, What EXACTLY Does Social Traffic Jacker Do?
STEP 1. Share Content From Authority Sites Within Minutes Of New Content Published Using RSS Feeds
This works in ANY niche by identifying the influencers and authority sites that post great content that your target audience loves and is familiar with. If that's all this tool did it would still be great but we took this much further
STEP 2. Add Up To 4 Call To Actions To Rotate & Split Test Like A Pro On Autopilot!
Add up to 4 Call To Actions on every campaign and the software will rotate the offers. With Choices For Banner Ads, Optin Forms, Video Pop Up's & More you have opportunities to split test like a pro!
STEP 3. Choose Social Accounts To Post To
This is where we really stand apart from other social media curation & posting tools...You can add up to three social accounts from each social platform to your "Run Forever" campaigns. With ability to post to Facebook pages, groups and timelines as well as Twitter & Instagram.
That's It...Your Campaigns Will Run Forever On Autopilot!
Attract, Engage & Convert Using Authority Site Content With This Powerful GAME CHANGING Social Media Marketing System On Complete Autopilot!
Build Email Lists, Leads, Grow Social Following & Drive Sales 100% Hands Free!
Build email lists, social audiences on complete autopilot, sounds crazy but its REAL!
Sharing Great Content with your CTA on every link will build assets to allow you to remarket to these audiences whenever you choose and ultimately make sales and commissions for you!
Piggyback On The Content & Influence Of Authority Sites Forever & 100% Hands Free Without Creating Your Own Content
Sharing great content is something that all top influencers do on a daily basis, but it can be really hard work!
With Social Traffic Jacker the software does All the hard work for you!
Share The Content To Your Social Accounts On Autopilot For Laser Targeted Traffic & Conversions
Automation is awesome when its done properly and intelligently. Choosing content from the top content providers using RSS feeds means that when they make a new post, you are sharing that to your social accounts within minutes on autopilot.
Take A Look At Some Of The Great Features Of This Powerful Ground Breaking Software
Social Accounts
Add Up To Three Facebook, Twitter & Instagram Accounts To Auto Post Whenever New Content Is Published From Authority Sites.
Posts To Facebook, Twitter & Instagram
Posts To Facebook Pages, Timelines & Groups As Well As Unlimited Twitter & Instagram Accounts
Easy Social Account Integrations
Adding social profiles to your Social Traffic Jacker account is super simple with easy App authorizations
Works With Major Autoresponders
Aweber, Get Response, Constant Contact, Market Hero & More. You can also add others & we have test button to make sure its working.
Add Your Own Custom Domains
Ability to add your own domains to be used for share links builds extra credibility to your social curation. You can add unlimited domains easily with step by step training provided.
Rotate & Split Test Call To Actions
Split testing up to 4 CTA's per campaign allows to to tweak and optimize campaigns for maximum conversions and maximize your traffic while marketing like a pro!
Built In Analytics & Posts Calendar
Use the posts calendar to click on links from your campaigns and see the analytics, stats and data that matter, removing any guesswork and maximize your campaigns.
Multiple "Intelligent" CTA Options
Top quality training is provided as well as built in tools with options for banner ads, optin forms, smart bars, full page optin splash screens, video pop ups and more!
Check Out This LIVE Demo and See Just How It Works...
This powerful software is built for Traffic & Conversions using quality social curation completely hands free and with the ability to split test your offers, tweak and optimize your campaigns using real data and let your campaigns run forever.
With a simple 3 minute campaign set up you can start to see traffic & conversions on autopilot while providing a great service to your social audiences. In fact it's SO GOOD & SO EASY it's almost unfair!
Here's A Preview Of Just Some Things You Can Do
Full Page Splash Screens Optin Forms
High Converting Call To Action Templates With Easy Set Up. This Example Of A Full Page Splash Screen Optin Form Has Converted At 29% For My Own Offers. It Literally Is List Building On Autopilot And Completely Hands Free!
This is A Very Powerful Call To Action Feature If Used Correctly. If The Video Fits the Content You Are Sharing Then You Can Add Affiliate Links And Make Sales Again On Autopilot With Campaigns That Will Run Forever.
Massive Campaign Posting Options
This Is Where We Add Some Major Power To Our Campaigns With Bulk Social Posting.
You Get 3 Accounts For Facebook, Twitter & Instagram Which means You can Post To Unlimited FanPages On Your Facebook Accounts, Post To Facebook Timelines and Facebook Groups That You Admin
Could Social Media Marketing Get Any Easier Than 100% Automated "Run Forever" Quality Content Campaigns?
We have seen some fantastic social posting tools before for Facebook, Instagram and Twitter but NOTHING comes close to this for sheer hands free power with intelligent marketing built in.
You don't need to create content, it takes 3 minutes to set up a campaign that runs forever and you can post to 2 accounts on each social platform!
Drives Traffic ON Autopilot With High Quality Social Curation Campaigns That Run Forever!

Let The Authority Sites High Converting Headlines Drive The Clicks To Content With YOUR Offers!
Targeted List Building On Autopilot Becomes A Reality With This System

Top Tip: Match Your Calls To Action As Lead Bait To Fit The Content And Watch Your List Grow 100% Hands Free!
Leads & Sales Come With Multiple Instances Of Exposure To Your Offers Which Can Now Be Automated

Adding Retargeting Pixels & Optin Forms Builds Even More Traffic Assets & Re-Marketing Opportunities
Social Marketing Pro's Use Social Curation To Build Authority, Influence and Grow Their Social Audiences

Unlike Other Jacking & Curation Tools This Is A Complete Set & Forget System Which Will Grow Your Own Audience & Influence
Choice Of Optin Forms To Use For Your Call To Actions With Integration To The Top Autoresponder Services

Traditional Optin Form Designs & Smart Bars With Options Of When They Will Load With On Page Load, Time Delay Or Exit Intent
Full Page Splash Optins Can be Found On Many Top Marketers Blogs & Sites Because They Convert Really Well.

Top Tip: From My Own Experience These Full Page Splash Templates Convert The Highest With One Of My Offers Converting At 29%
Videos Can Convert Really Well With The Right Call To Action.

Top Tip: You Can Also Use A Video From The Authority Site Or Influencer & Add Your Own Affiliate Offer CTA That Fits The Content Of The Video
Adding Affiliates Banners To Fit The Content Is Super Simple & Easy To Use For Split Testing & Even Better When Adding Retargeting Pixels To Your Campaigns

Top Tip: This Can Be Really Effective Combined With Discount Coupon Offers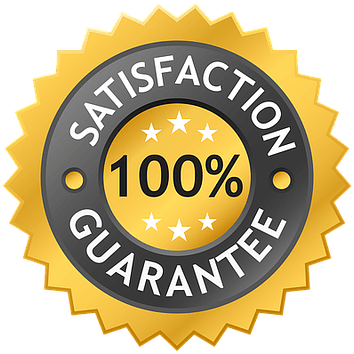 Try Social Traffic Jacker 30 Days Risk Free
If for any reason you're not thrilled or delighted with this software, simply drop us a ticket to our support desk within the first 30 days of your purchase and will issue a full refund.
No hard feelings. It's a RISK-FREE offer.
Now, It's Your Turn - Get Started Now...
Order Your Copy Now & Start Driving Hands Free Targeted Traffic, Leads & Sales
| | | |
| --- | --- | --- |
| 5 RUN FOREVER CAMPAIGNS | 10 RUN FOREVER CAMPAIGNS | 25 RUN FOREVER CAMPAIGNS |
| | | |
| | | |
| | | |
| FACEBOOK, TWITTER & INSTAGRAM | | |
| | | |
| ADD UP TO ACCOUNTS ON EACH SITE | | |
| | | |
| IMAGE, VIDEO & OPTIN CTA'S | | |
| | | |
| EASY APP AUTHENTICATION TO ADD ACCOUNTS | | |
| | | |
| ADD YOUR OWN CUSTOM DOMAINS | | |
| ADD UP TO 4 CTA'S IN ROTATION | | |
| | | |
| ANALYTICS | | |
| | | |
| PURCHASE NOW | PURCHASE NOW | PURCHASE NOW |
| | | |
| | | |
This is a Limited Time Offer & Early Bird Price Will Be Increased Soon...
P.S. This is a limited time offer for a superb tool with a built in automated marketing system. This offer is open at the current price point during launch and then the price will be increased significantly.
P.P.S. This is not a tool that has been built just for a launch, in fact it was first released in December 2016 and has been tweaked and improved with input from our current users. This is one of my best ever tools and its an evergreen system where we are always looking for ways to improve the tools and the strategies built in while keeping it super simple and fast to use.
Frequently Asked Questions
Will This Run On A Mac Or PC?
This is a web based app so will work for both Mac & PC users. You simply login to your account on any browser and use the software.
What Do You Mean By "Run Forever" Campaigns?
Other similar jacker tools take one piece of content at a time for you to share and its manual hard work that most people give up on after a while. By using RSS feeds from authority sites it means that when they make a new post any time in future the tool will automatically share the post. This runs indefinitely, hence "run forever" campaigns.
Do You Have Other Social Platforms To Post To?
We have some upsells with additional options for Reddit, Pinterest & LinkedIn which are all huge traffic sites, with additional upsell options to add unlimited accounts for each Social Platform.
Is There Training Provided With Best Practices?
Yes, i have already done 10 webinars with best practices and we will do some refreshers of those for new customers after launch, plus we have step by step tutorials, short video tutorials and PDF guides.
What If I Want More Campaigns?
We have more options for extra campaigns in the upsells, but let me assure you that these campaigns if done properly and with split testing are enough to get started with.
Do I Need To Buy Anything Else To Make This Work?
We have provided plenty of tools and templates to get you started with multiple types of CTA's. You may wish to add your own banners and images later but you have enough with this front edn offer to make this strategy work well for you.
Can I Share Content Without Using A CTA?
Yes You Can Simply Choose RSS Feeds With NO Call To Action. This Is An Effective Way To Share Your Own Content On Multiple Social Accounts On Autopilot When You Already Have Marketing Elements On Your Site or Blog
There Are Step By Step Tutorials With Video, PDF & Mind Maps.
Plus There Are 10 Webinar Replays That Cover Strategies, Lead Bait Suggestions, Finding Content To Share, Growing Your Social Audience, Writing Compelling CTA Headlines and More!
Copyright 2017 - SocialTrafficJacker.com - All Rights Reserved