This is the first webinar for Niche Ripping using the Traffic Scout method that automates the strategy. Niche Ripping was a course we did last year and put on hold to automate the process in order to scale up easily and quickly.
This resulted in the Traffic Scout Alpha tool being created for keyword poking done properly, while we also have the new Social Synd Alpha for automated backlinks that are set and forget via drag and drop IFTTT syndication, and i have just got delivery of a new tool Social Traffic Playlist Creator for creating YouTube playlists which we can use for high traffic volume niches and embed the playlists into social accounts too.
The first 2 webinars from the renewed Niche Ripping course will appear here on the blog and the final webinars will be behind a membership using Vidello.
The Niche Ripping course is no longer on sale but is a part of Traffic Scout Alpha as that tool is needed for the updated and automated affiliate niche marketing strategy.
This first webinar is an overview of the new updated and automated Niche Ripping system.
Notes for the webinar are under the replay video, enjoy!
Niche Ripping (The Traffic Scout Method) Webinar 1
When looking at niches we may not be familiar with there are several ways to approach it to find the insights we need to decide to go ahead or not, what we are looking for to help make that decision are:
Thematic keywords
The "Proven" traffic keywords
The Proven Money keywords
The "SideStep" keywords
The Modifiers
The Brands
The Related keywords
And keep an eye for sub niches
The ways we can do this are:
Using keyword research tools to help dig faster during the "research stage"
The best of these are
Keysearch – My favorite keyword research tool which costs just $28 per month from this link….
Use this link to get keysearch and you can use the coupon code KSDISC to get 20% discount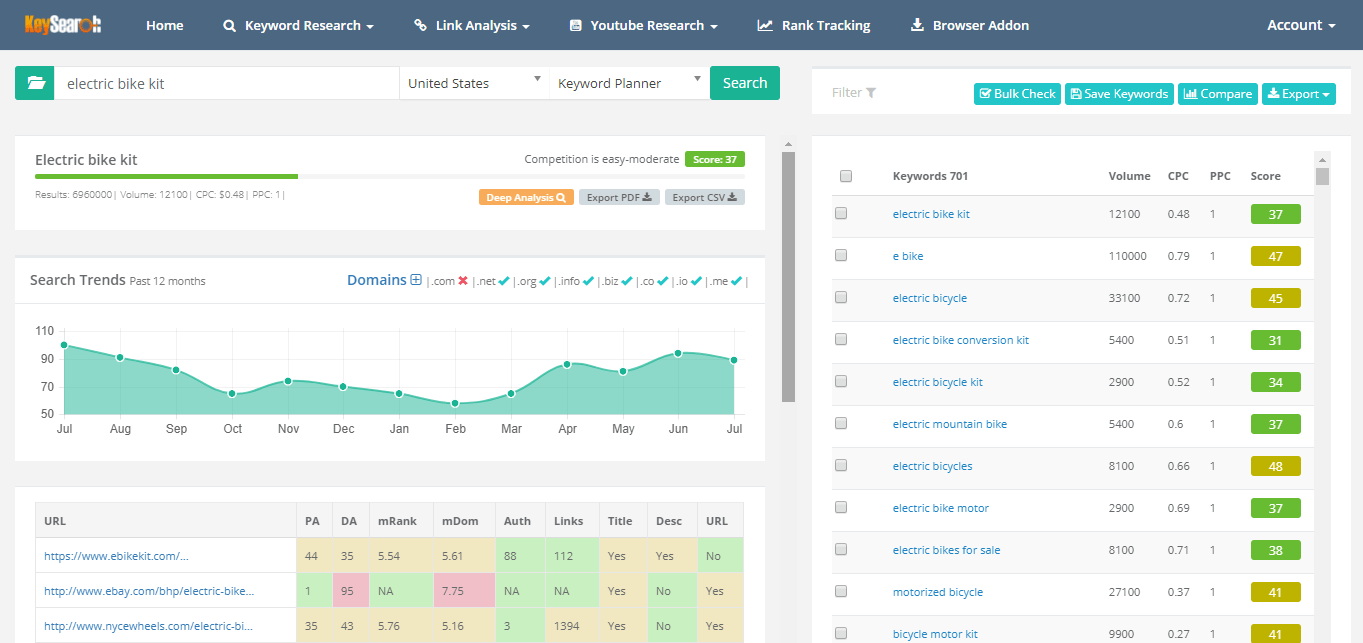 The new web based version of Long tail Pro keyword Research tool is much faster and easier to use than the old adobe air desktop tool, its a  massive difference for user experience and a really good move from the Long Tail pro team. LTP was created by Spencer Haws and if you haven.t checked out his blog Niche Pursuits yet i highly recommend it for great training from a great marketer.
Jaaxy Keyword Research Platform
Jaaxy is from the wealthly affiliate team, its a great tool, not as detailed as keysearch or long tail pro as far as the amount of keywords it returns but it finds some real nuggets and has some really nice features. I keep coming back to this tool for its simplicity and speed and recommend the enterprise version for that purpose.
Keyword.io Is also useful to use with Traffic Scout Alpha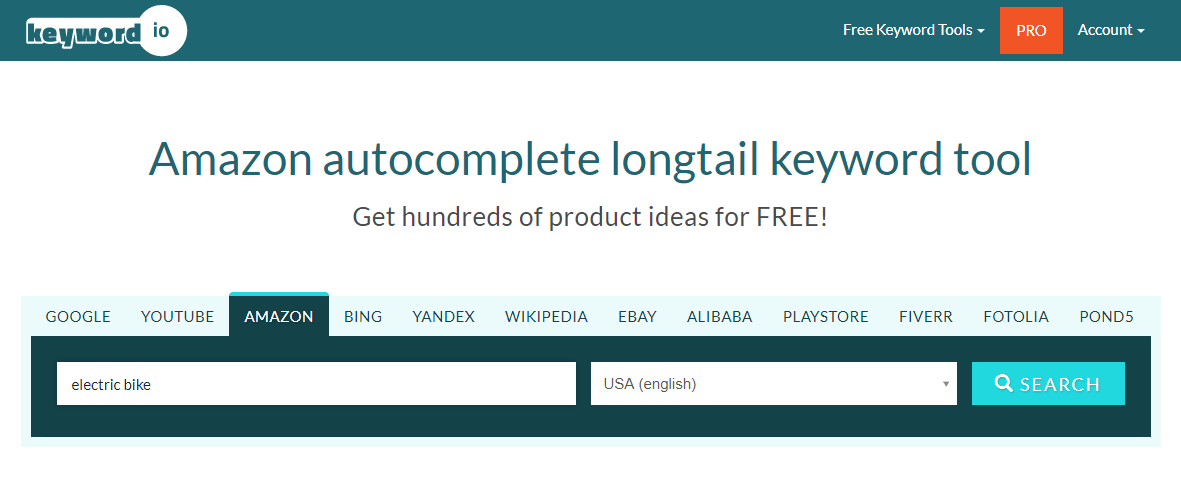 These tools will let you check by domains, google planner, bing, amazon suggest and Youtube suggest as well as giving some indication for adwords too. Keysearch is my personal favorite but Long Tail Platinum is much better known and will do the job well too.
We can also use real data and info from sites like Flippa to get google analytics reports from people who sell sites and provide this info to potential buyers.
This week we will start doing this part in order to make a decision on a niche BEFORE we start to plan and build out a money site.
What we are looking for is proven traffic and money keywords, category ideas to build out the site and to be able to create a well laid out clear & concise plan of action.
To make this even more effective we will take some extra steps in the keyword research to DIG deeper in order to come out with a very well researched bunch of blog post ideas, with traffic keywords for
The Traffic Scout Method…
Using the Traffic Scout Method we should be able to do this effectively for targeting difficult and easy keywords to rank for that have traffic. We can easily combine the keyword research tools above with Traffic Scout Alpha to find keywords with traffic that we can both rank for easily and that have traffic.
This is using keyword poking and will be done in several steps that give us some alternative ways to progress after steps one and two which i have mapped out below.
Step 1 –
Use keysearch for digging and compiling a list of thousands of keywords.
Some of these will be scored using keysearch automated scoring system for easy to hard to rank keywords (green and red) to use as an indication and to help us later too for when we have some Real Traffic data from of testing sites.
You can use Long Tail Pro, Jaaxy or other keyword tools.
Step 2 –
Use Flippa to find traffic and money keywords where people have been profiting in that niche and where they have provided google analytics or even adwords keywords to make money.
Step 3 –
Dig into competitors domains for more keywords, ideas on categories and see where the traffic is by using ahrefs and Semrush for both organic and ad keywords.
Here's What This Process Will Look Like UP Until Now If Using All or Some Tools
Niche Ideas & Broad Keyword Digging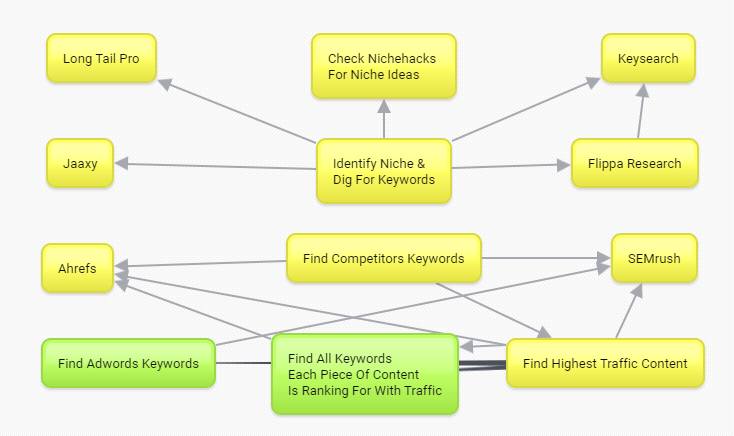 Step 4 – Part 1
Run YouTube "uploads" campaigns for keyword poking to see what's ranking.
Why?
Because youtube videos get indexed fast
This can also be done with Daily Motion which is easy for us to do with automated account creation.
We can then take the ranking keywords and add into wordpress posts with Traffic Scout to find which of these ranking keywords have traffic and we can do additional stuff from youtube ranking videos linking to WP posts.
Step 4 – Part 2
Build out some test sites with the thousands of keywords we have found.
Those keywords will be mapped out into categories and potential blog posts and with one traffic scout campaign targeting keywords for one blog post.
If done correctly this will give us keywords we can rank for quickly that actually have traffic as well as keywords we are targeting with longer term ranking.
This is Step 4, Part 1 & 2 Mind Map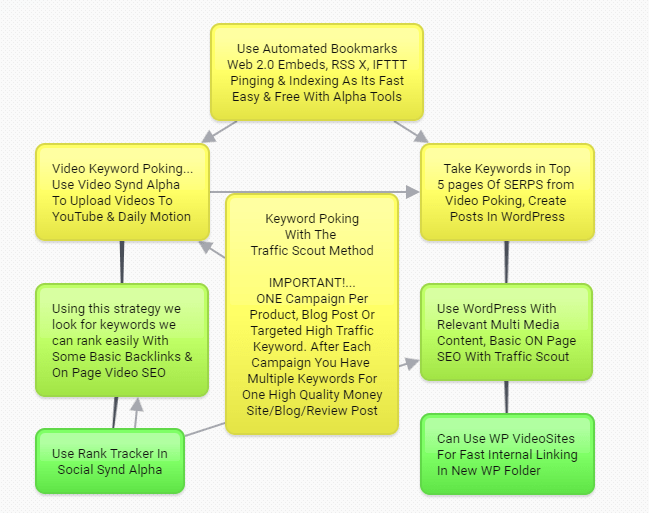 Step 5-
We will build out our money site and we will create high quality blog posts on "Expired" domains with additional expired domains 301 redirects to home page and categories.
Step 6 –
We will create some posts on sites we can use for fast rankings for many of these keywords.
The goal is to have page one ranking properties linking to our money sites blog posts and categories.
Step 7 –
Run some low cost paid ads on Social Media and YouTube to find more keywords, drive traffic and build out some email lists and retargeting audiences.
Things will evolve as we go through this case study, they always do with me, its part of marketing, its natural and it's what i do best… Plan, Implement, Tweak, Improve strategies and there will most likely be additional tools made for the Traffic Scout Alpha software suite as we evolve and see things that can be improved.
Notes & Resources…
Keyword Digging Spreadsheet
Project Notes (Finds, Thoughts & Brainstorming)

Two Blogs You MUST Follow If Interested In Affiliate Niche Marketing
NicheHacks
Absolutely superb site for niche marketing, high quality content and a must have resource for finding great niche marketing ideas
Niche Pursuits
Spencer does a lot of case studies including Niche Site Projects which are really good,  and has tons of other great content including podcast interviews and lots of info on building Niche Sites.
Tools Needed…
Keysearch
Jaaxy (Optional)
Long Tail Platinum $1.00 Trial (Optional)
If you want to take things much further and get even more in depth data then these tools are recommended…
SEMrush Competitive Intelligence Tool For SEM & SEO
---
Ahrefs Competitive Research Tool & Backlink Checker

---
Traffic Scout Alpha – Built For Niche Ripping
We will dig into this tool a lot as we go through the course, it was built for Niche Ripping and as you can see its a complete strategy tool with automated one click account creators, rank tracker, WordPress poster, a very unique and powerful YouTube advertising placement tool and so much more.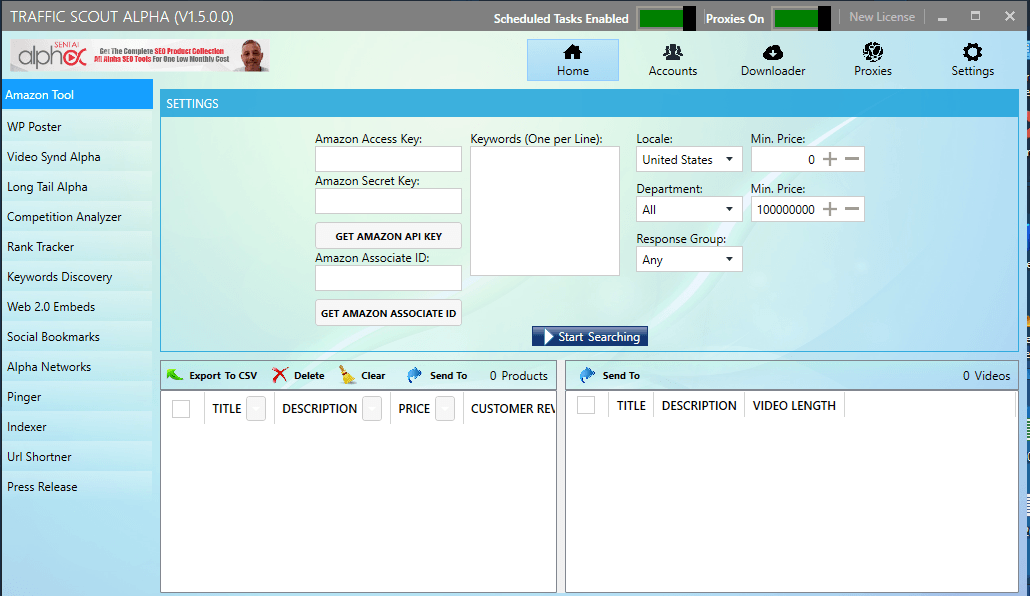 Niche Ripping is a live week by week course done with webinars. If you want to follow the complete Niche Ripping course it will come as part of Traffic Scout Alpha purchase and in its own membership site with full resources, mind maps and more.